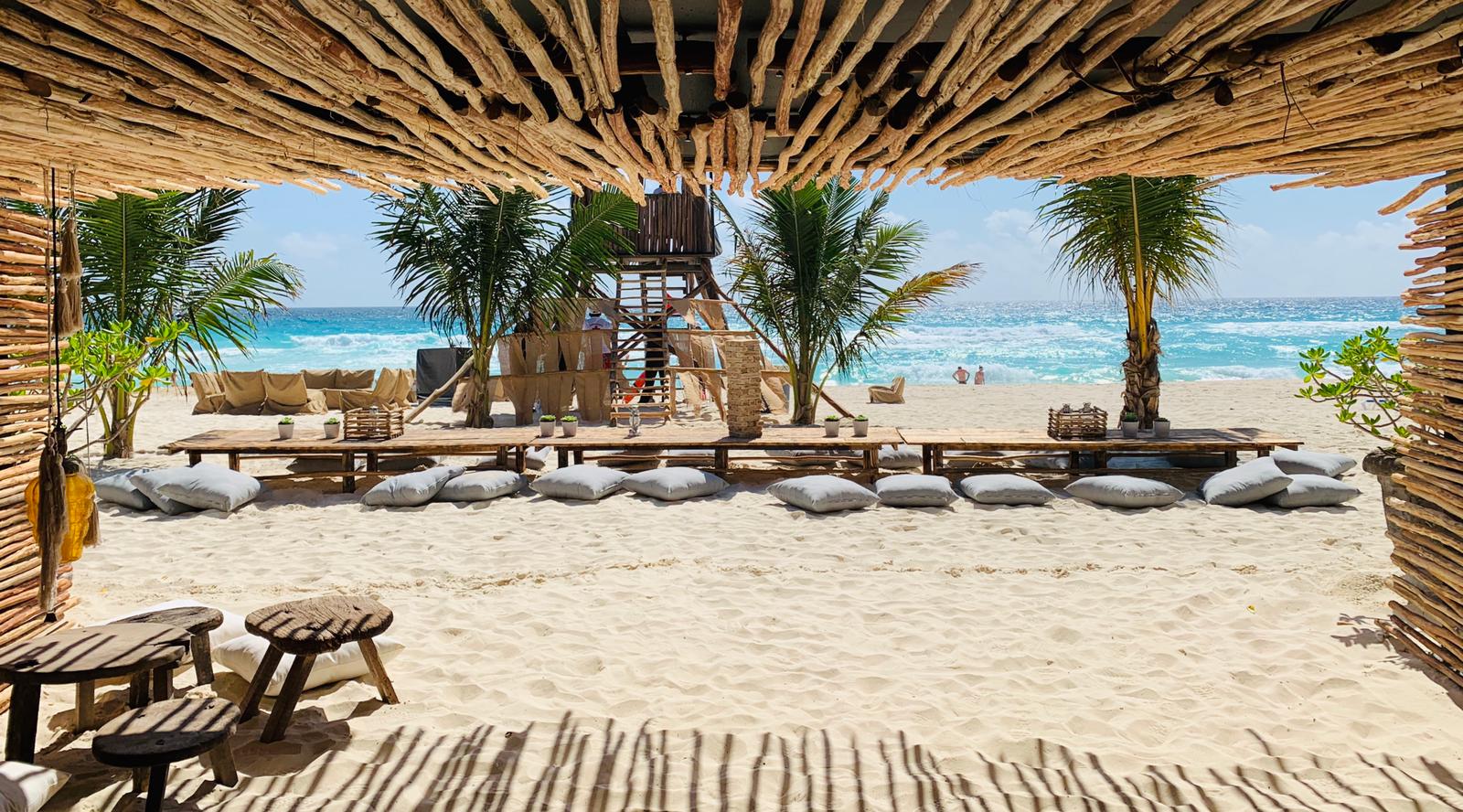 Marriott Cancun engaged Pure Grey with 20 days and a limited budget prior to a continent-wide General Managers conference to transform an underutilized bar into a vibrant beach shack. So, we got to work.
Concept Development, Culinary Development, Beverage Development, Interior Design and Art Direction, Branding, OS&E Development, Pre-Opening Training
Client / Event Global Operators Meeting, Marriott
Hotel Marriott Cancun
Look in your backyard.
A great food and beverage program doesn't require exotic ingredients or expensive garnishes. Sometimes, the most simple option is the right one.
Hiring Local Artisans
Partner with those embedded in the market to leverage relationships and secure what's needed on time and on budget. We worked with local artists, designers and installation teams to stage and transform the space.
Look around.
We were inspired by our surroundings - the informality and authenticity of a traditional beach shack in Tulum. We went in to market, purchased local OS&E, and focused on: flavor profile, presentation, and ability to replicate.
Limited Investment, Maximum Impact
On time and on budget — the financial performance of the outlet outpaced itself in the first month of operations.